When shopping for knee pads, the most important thing is comfort.  We carry a broad assortment of knee pads, both hard and soft shell version.  Today I'm going to give you my take on my favorites from our catalog of soft shelled knee pads: Troxell USA Super soft, Troxell USA Leather Head, Barwalt Super Soft, and Master Wholesale Gel single strap. I've worked in all these knee pads and this is not only my experience but also feedback from our customers.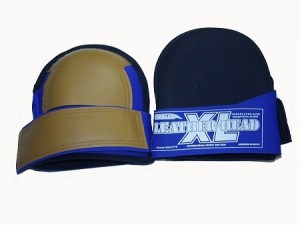 Although it's not cheap, my favorite knee pad is the Troxell USA Leather Head XL. These have a an extra large pad made of neoprene, covered with a sturdy leather on the working side.  The have a single strap, which really is quite comfortable, being soft and pliable neoprene. Long life memory foam padding makes these feel like knee pillows! A top notch product.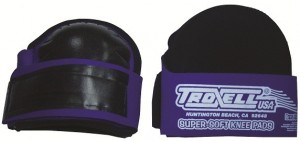 I also like the Troxell Regular Super Soft knee pads, almost as comfortable as the leather heads, but they are smaller, little less padding, not as long of a service life. They are about about half the price of the Leather Heads.
Third place goes to Master Wholesale Black Gel knee pads.  These use a high quality gel foam pad with a single velcro strap, with secondary strap to keep Velcro strap from coming loose.  These pads have a plastic face on them.  These are pretty comfortable pads, and priced well.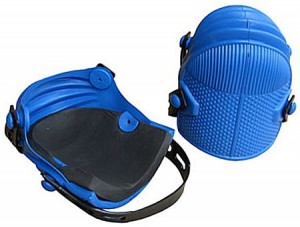 Of the four, I'd say the Barwalt Super Soft knee pads would be my fourth choice, despite being quite comfortable.   These would probably be my second choice if padding memory was better and straps where more durable.
You really can't go wrong with any of these knee pads, as they are all quite durable and comfortable. If your pro and on your knees all day, you know to it's worth the extra money go with the best knee pads you can get, so I'd suggest the Troxell Leather Heads.  For the rest of us, any of these will do just fine.